Campuses
Santa Rosa Massage Therapy School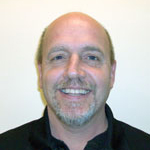 Welcome to National Holistic Institute's Santa Rosa Massage School campus located in the heart of the North Bay of California. Our staff is a diverse and dedicated team, committed to every student's and graduate's success. I invite you to be a proud member of our student body and to experience with us the joy of having work that you truly love!
David Bloomer — Campus Manager, NHI Santa Rosa
Santa Rosa | Sonoma County Massage School Campus
1221 Farmers Lane, Suite 100
Santa Rosa, CA 95405
707.596.6040
Email: nhi@nhi.edu
Student and Campus Life
National Holistic Institute's Santa Rosa campus—one of our four NHI massage therapy schools in the Bay Area—is in the heart of Sonoma County and a short drive into the Napa Valley. Many premier spas and resorts in the area hire our graduates, and the campus is well integrated into the region through many volunteer events, externship opportunities, and our Sports Massage Team.
NHI Santa Rosa is about an hour and a half north of the city of San Francisco, tucked into the Sonoma Valley. Known for a unique micro-climate, temperatures often range from 30-60 degrees Fahrenheit in the winter, and 60-90 degrees Fahrenheit in the summer.
If you're interested in learning more about the NHI Santa Rosa massage therapy school and what it's like to be a student here, contact an Admissions Advisor to schedule a tour.
FREE UPCOMING EVENTS
Santa Rosa Massage Therapy School Campus