NHI EVENT
ANMT Body Worlds Exhibition Tour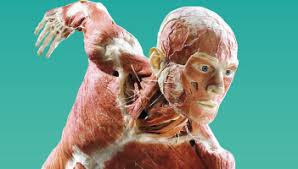 Expand your understanding of the body during NHI's ANMT Interactive Class
This amazing exhibition travels the world and contains real human specimens preserved with a method called plastination. When we are lucky enough for it to set up close to an NHI campus, we are able to lead groups through the exhibition with an "ANMT" point of view!
Complete the form below to reserve your seat OR Call Beth at 408-678-9982 xt.
Event:

ANMT Body Worlds Exhibition Tour

Date:

May 14, 2020 | 2:00pm - 5:00pm

Location:

San Jose Campus
3031 Tisch Way
Suite 1 Plaza South
San Jose, CA 95128
RSVP NOW - Don't miss out, spaces are filling up fast. Fill out the form to reserve your spot today!