NHI EVENT
Shiatsu Massage Class Sampler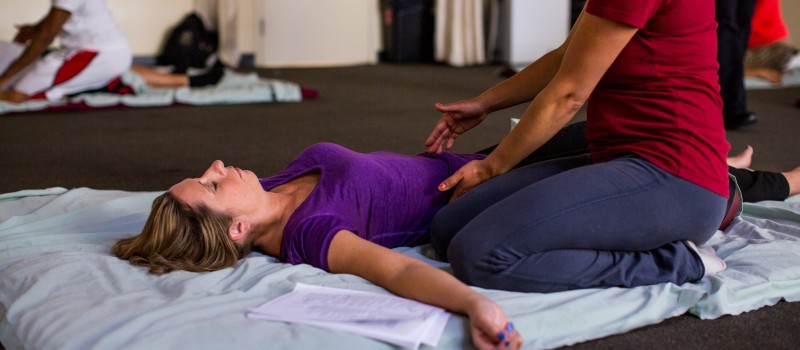 Come see what it's like to be a student at NHI! During this No-Cost Shiatsu Massage Sampler Class, you'll be introduced to Shiatsu Massage techniques. In addition to guided hands-on Shiatsu massage teaching, you'll get a chance to tour our campus, meet with students, and working massage professionals, and get answers to any questions you may have.
Shiatsu is a Japanese form of therapeutic bodywork based on the framework of traditional Chinese medicine. It uses kneading, pressing, soothing, tapping, and stretching techniques and is performed without oils through light, comfortable clothing.
Shiatsu is used to treat a wide range of chronic conditions, such as headaches, PMS, digestive disorders, fatigue, insomnia, fibromyalgia, stress, anxiety, and muskuloskeletal pain, including low back, neck, and joint pain.
You can learn more about Shiatsu massage and what you can expect at a Shiatsu Massage Class at NHI on the NHI Massage Blog!
Complete the form below to reserve your seat OR Call Marrissa Ramirez at 559-297-4500.
Event:

Shiatsu Massage Class Sampler

Date:

Jul 14, 2016 | 6:00pm - 7:30pm

Location:

Clovis Campus
564 W. Herndon Avenue
Clovis, CA. 93612