NHI EVENT
All Campus Open House Celebration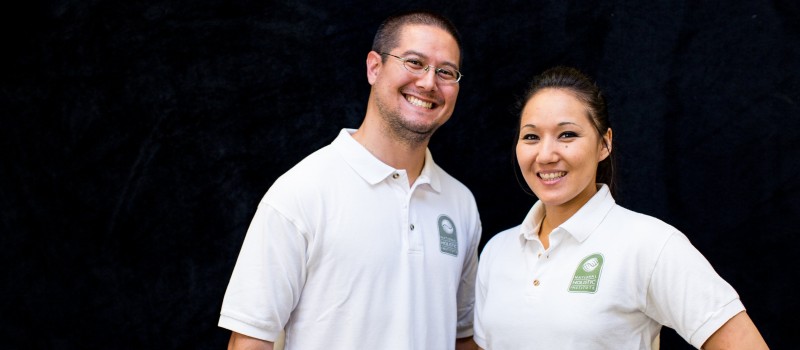 Massage therapists are in demand now more than ever before! Come learn about NHI's industry recognized massage therapy training program, and the exciting career opportunities in massage therapy at National Holistic Institute's All Campus Open House.
Massage Therapy has become the most widely used complementary care modality in the United States. More and more people are turning to massage to treat injury, reduce pain and ease stress.
Whether you're just starting out, ready to make a career change, or perhaps looking for a second source of income you owe it to yourself to consider your potential in massage therapy.
Here's what to expect at the Open House:
We're excited to meet you during our open house! Please feel free to bring your friends and family on this special day.
Experience Samples of our Classes at No-Cost:
You will be able to see samples of our Eastern based classes including Shiatsu, Energy, and Thai Massage, and our Western based classes including Aromatherapy, Swedish Massage, Deep Tissue Massage and Hot Stone Massage.
Chat with Current Student, Graduates, Instructors, and Employers:
During the open house you'll have the chance to meet with graduates who are happily working in the field, our expert team of massage therapy instructors, employers who specifically seek out NHI graduates, and our friendly Admissions and Financial Aid Advisors who will be ready to answer your questions.
Tour the Campus:
We will have a variety of areas set up for you to visit throughout the campus including Admissions, Financial Aid, Education, Placement, and our Massage Therapy Training and Advanced Neuromuscular Massage Therapy programs. While visiting the classrooms, you will experience the welcoming environment filled with energy and students like you seeking personal and professional fulfilment. You will get a feel for what it's like to be part of the NHI community and see for yourself if NHI is a good fit for you.
Get Your Questions Answered:
Our friendly team of Admissions Representatives, and Financial Aid Advisors are prepared to answer your questions and provide your with more information so that you can take the next step in having work you love.
Perks may include..Chair Massage, Salt Scrubs, Aromatherapy & Refreshments!
Complete the form below to reserve your seat, OR call Antonella DiCandia (415) 861-2245 Ext. 127
Event:

All Campus Open House Celebration

Date:

Aug 27, 2016 | 10:00am - 2:00pm

Location:

San Francisco Campus
1665 Market Street
San Francisco, CA 94103