NHI EVENT
Advanced Neuromuscular Therapy Program Discussion – Lateral Ankle Sprain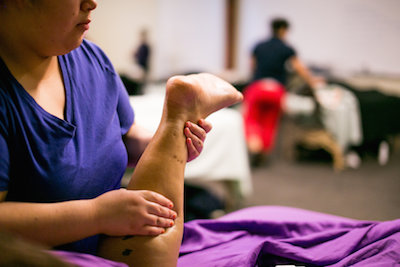 Discussion of the stages of healing and how they correlate to the stages of rehabilitation. Quick overview of the anatomy of the ankle and the structures typically injured during a lateral ankle sprain. Demonstration of the appropriate techniques to implement at each stage of healing to coincide with rehabilitation efforts.
CAMTC Approved | SCH0049

Contact Beth Fisher at 408.678.9982 x 302 to reserve your seat.
Event:

Advanced Neuromuscular Therapy Program Discussion – Lateral Ankle Sprain

Date:

Mar 9, 2019 | 1:30pm - 4:30pm

Location:

San Jose Campus
3031 Tisch Way
Suite 1 Plaza South
San Jose, CA 95128