NHI EVENT
Introduction to Sports Massage Sampler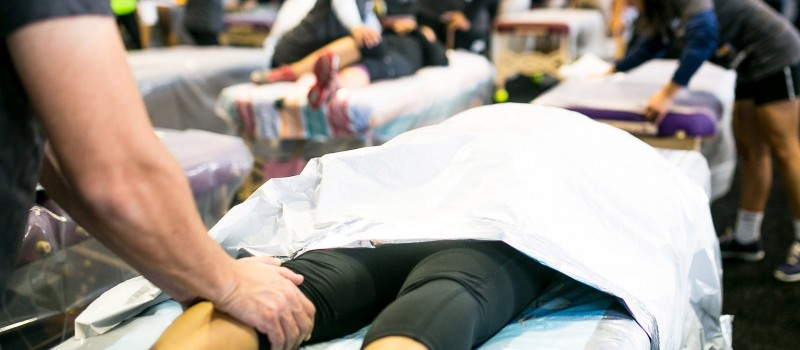 This is a fun, no-pressure event that gives you hands-on massage experience so you can see just what it's like to train and work in massage.
Get your massage therapy career started today! Sports massage therapy is ideal for all types of athletes, from world-class professionals to "weekend warriors." During your Sports Massage Observation Class, you'll be introduced to techniques particular to athletes and highly active people, used to assist them in enhanced performance and quicker recovery from injury.
In addition to guided hands-on sport massage teaching, you'll get a chance to tour our campus, meet with students and working massage professionals and get answers to any questions you may have (including financial aid).

Complete the form below to reserve your seat OR Call (408) 678-9982 x 302 or text 'Sports Sampler to (408) 214-6456.
Event:

Introduction to Sports Massage Sampler

Date:

Jan 12, 2017 | 2:00pm - 4:00pm

Location:

San Jose Campus
3031 Tisch Way
Suite 1 Plaza South
San Jose, CA 95128