Prospective Students
Employer Testimonials
See why employers love NHI!
NHI graduates are in demand. See what employers are saying about NHI graduates.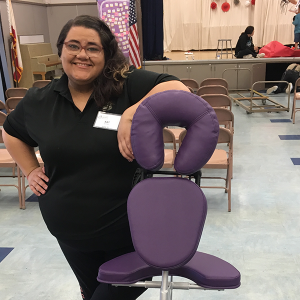 My time at NHI was and always has been a fantastic experience. It was a lot of hard work and time but it's all worth it from my experiences. NHI only wants to help their students exceed and provide guidance in anyway they can. I had the best support system and I still keep in touch with my classmates. This school has helped me succeed in my dream and getting a job that I love.
Katherine Sciford | Santa Rosa Campus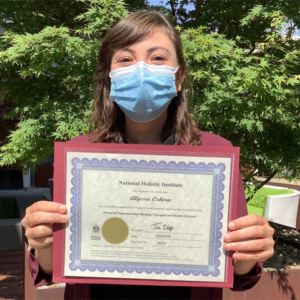 If you're interested in going to NHI or pursuing a career in massage therapy, do it ! Don't only join for the Core Massage Therapy Training Program, take the Advanced Neuromuscular Therapy Program and help define what Massage Therapy truly is. I went from working 60-80 hours a week in restaurants and customer service based jobs that were draining me and not allowing me to have a life. Being a Certified Neuromuscular Massage Therapist or just a CMT (Certified Massage Therapist) in general allows me to work half that amount of hours a week or less and still make a living. I am more in-tuned with my own body and self care. I finally see a bright future for myself and am looking forward to this journey that has only just begun. Attending the National Holistic Institute has helped change my life in all the best ways possible.
Alyssa Osborn | San Jose Campus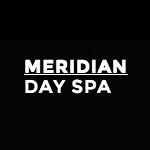 The National Holistic Institute has consistently produced quality massage therapists since the opening of Meridian Day Spa, four years ago. NHI has provided enthusiastic therapists with strong anatomy skills and effective massage techniques. We are also able to retain more therapists from NHI than any other school in Southern California.
The more hours you have working on physical bodies with trained instructors benefits our company because it means less time of in-house training. NHI therapists need less instruction from us and are able to join the more experienced therapists quickly.
Meridian Day Spa – Studio City – Greg Kim - Owner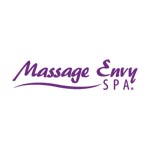 Why do I select NHI graduates ? I know the training and education NHI grads have received is outstanding against the rest. The students are infused with a Massage Therapist way of life.
Massage Envy – Santa Ana / Studio City – Cary Harrington – Recruiter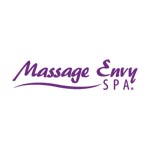 Why do you hire grads from NHI?
We love interviewing candidates from NHI because we know they will be well prepared, and their skills will closely match what our clients are looking for at Massage Envy. The care and attention that students get at NHI shows in the quality of their hands-on skill.
What is the benefit of more educational hours?
In short, more education = more commitment!
One quality that shows up in every exceptional therapist is "curiosity". Curiosity comes from having passion for what you do. The more a therapist is interested in their craft, the more curious they will be as to how and why the human body behaves, and that means they will naturally strive for more and more education. Quality therapists come to realize that building on their education will help set them apart as a trusted health professional for their clients. Great therapists never stop educating!
Massage Envy – Santa Ana – Rick Boden – Multi-unit owner and Massage Envy's Spirit Award winner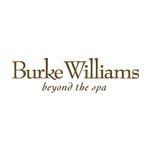 We hire graduates from NHI because we find them very well prepared for all aspects of massage in our spa. They have excellent knowledge of their craft and have experienced a clinical setting. The clinical setting prepares them for the high level of customer service Burke Williams's client's demand. The educational setting prepares them to learn our signature services with ease and continue to grow with our organization.
There are several benefits of NHI's core program. First the therapist are able to test out for Deep Tissue and Pregnancy modalities right away and begin performing these services. Second, the therapist are also able to gain repeat clients quickly because they have the knowledge, skill and communication tools that enable them to make a difference in the client's well being. Third, each therapist comes with an understanding that knowledge is powerful so when they are asked to attend further training classes to learn our signature services they welcome the opportunity to learn more.
Burke Williams - Lee Gollnick, General Manager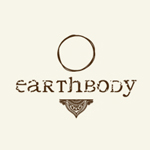 Through personal research, NHI possesses the most comprehensive training and outreach opportunities when compared to other schools, not only in the Bay Area but stretching throughout California. This allows places of employment such as Earthbody, to view NHI graduates as progressive CMTs who possess above average massage approaches and the ability to articulate the sometimes complex language regarding the body at a professional level that is demanded by accomplished massage businesses. Speaking for Earthbody, we are looking for CMTs who have continuous education. It is a great accomplishment to graduate with the California minimum hours needed to work. But as far as massage businesses who offer competitive pay and several other benefits given to their therapists, we want to see that you are a therapist looking to strive to become a better body-worker that goes beyond the classroom. Knowledge is a seed, and the continuous hunger for more knowledge is an ever growing garden.
Earthbody Day Spa – San Francisco – Anthony Piana – Lead Therapist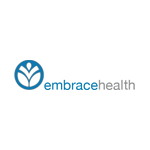 NHI Students have the comprehensive background that ensures skill and knowledge needed to work in a medical environment. The most important qualities in a practitioner we are looking for are knowledge of their craft and of the human body, presentation as a professional, being on time and reliability.
Embrace Health Chiropractic – San Francisco - Kristi Oshiro – Owner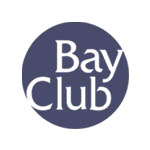 I like to hire from NHI because I know the program is comprehensive. Covers anatomy & physiology, variety of modalities (prenatal and stone as well). Also, all the grads have a CAMTC massage permit. In terms of the longer program, more is always better to prepare grads for the workforce. The more practice they have makes them better MTs
The Bay Club – San Francisco – Jennifer Pottkotter – The Shop Manager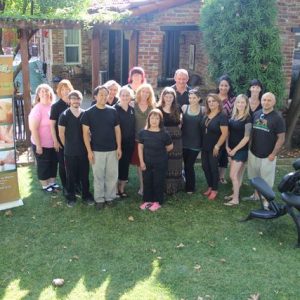 I attended the National Holistic Institute in 2006 and I couldn't have made a better decision receiving my Massage Therapy & Health Education Training there. NHI ultimately prepared me to attain my CA Certification (CAMTC) and Professional Membership with the American Massage Therapy Association (AMTA). Thank you for everything NHI. I was able to develop and grow a business with my wife who is an Esthetician (TrioSpa – Massage, Facials and Waxing) and NHI was a big part of getting things off to a great start for us.
Ed Cefalu | Trio Spa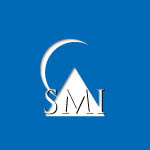 My name is Mark Fadil and I am the co-founder of Sports Medicine Institute (SMI) in Palo Alto, CA. We are a non-profit, public benefit corporation and over the last 16 years have been providing the most up-to-date and advanced orthopedic massage therapy for performance enhancement, injury prevention and injury rehabilitation.
Over the past few years I have been working closely with the National Holistic Institute. I have overseen numerous NHI interns and have hired a number of NHI graduates for employment as massage therapists. I have been exposed to a lot of massage therapy schools since I started SMI, and NHI rises head and shoulders above the rest.
One of my goals at SMI has been to weave Orthopedic Massage Therapy (OMT) into the fabric of the medical community and establish OMT as part of a comprehensive treatment plan for preventing and treating the soft tissue component of orthopedic injures and dysfunctions. As a result, my therapists have to be able to communicate proficiently with Medical Doctors, Physical Therapists and other health care professionals. Due to the education received at NHI, graduates can effectively do this. They have a comprehensive understanding of orthopedic pain and dysfunction and know how to apply and strategize this knowledge into effective treatment protocols. Furthermore, NHI is only getting better. They are constantly striving to improve the educational opportunities available to their students and work with the community to ensure the best possible job opportunities for their graduates.
I have a tremendous amount of respect for the work that NHI is doing in the field of massage therapy. I plan on continuing to maintain a close relationship with them as it is beneficial for us as a business and for the profession as a whole. I hope this helps to provide a better understanding of the value of NHI as well as how NHI is perceived in the community. If you have any questions for me regarding NHI or our relationship with NHI, I would be more than happy to speak with you.
Sports Medicine Institute – San Jose Campus – Mark A Fadil – Co-Founder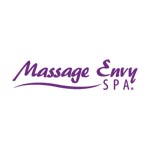 So rambling first…for the most part NHI grads come well prepared. They are professional, they have clinic experience so they understand the flow of providing massage in a clinic environment (vs a more unstructured environment), and they have solid skills. They also are eager to learn, take constructive feedback well, and are open to anything that helps them learn and grow as therapists. I also see a difference between the core program grads and the advanced program grads.
I hire NHI graduates because they are professional, well prepared for the clinic environment, and are eager to learn and grow. They also have a deep sense of caring for their clients and want to help improve their client's well-being and overall health. They are skilled in multiple modalities and are able to quickly transition into a clinic where they will be seeing 4-8 clients a day. We have a very professional and drama-free environment, and we know the NHI grads bring a very calm, grounded presence when they join our family team.
The benefit of the core program is that each graduate comes with an strong understanding of both eastern and western modalities, and they are able to immediately customize a massage and work with clients on massage needs ranging from light touch relaxation to deep tissue therapeutic massage. The core program allows us the opportunity to on-board a therapist within a 2 week period. It would take a month or more to fully onboard someone who had recently graduated from a 500 hour program.
Over the past few months we have hired 14 therapists and 10 are NHI grads. We hire 4 out of 5 NHI grads that go through interviews with us and we know that when we bring an NHI grad in for an interview, we will most likely be hiring that person, even before we have completed the interview.
Massage Envy – Emeryville Campus – Joy Moore – General Manager