Admissions
Why Massage & Why NHI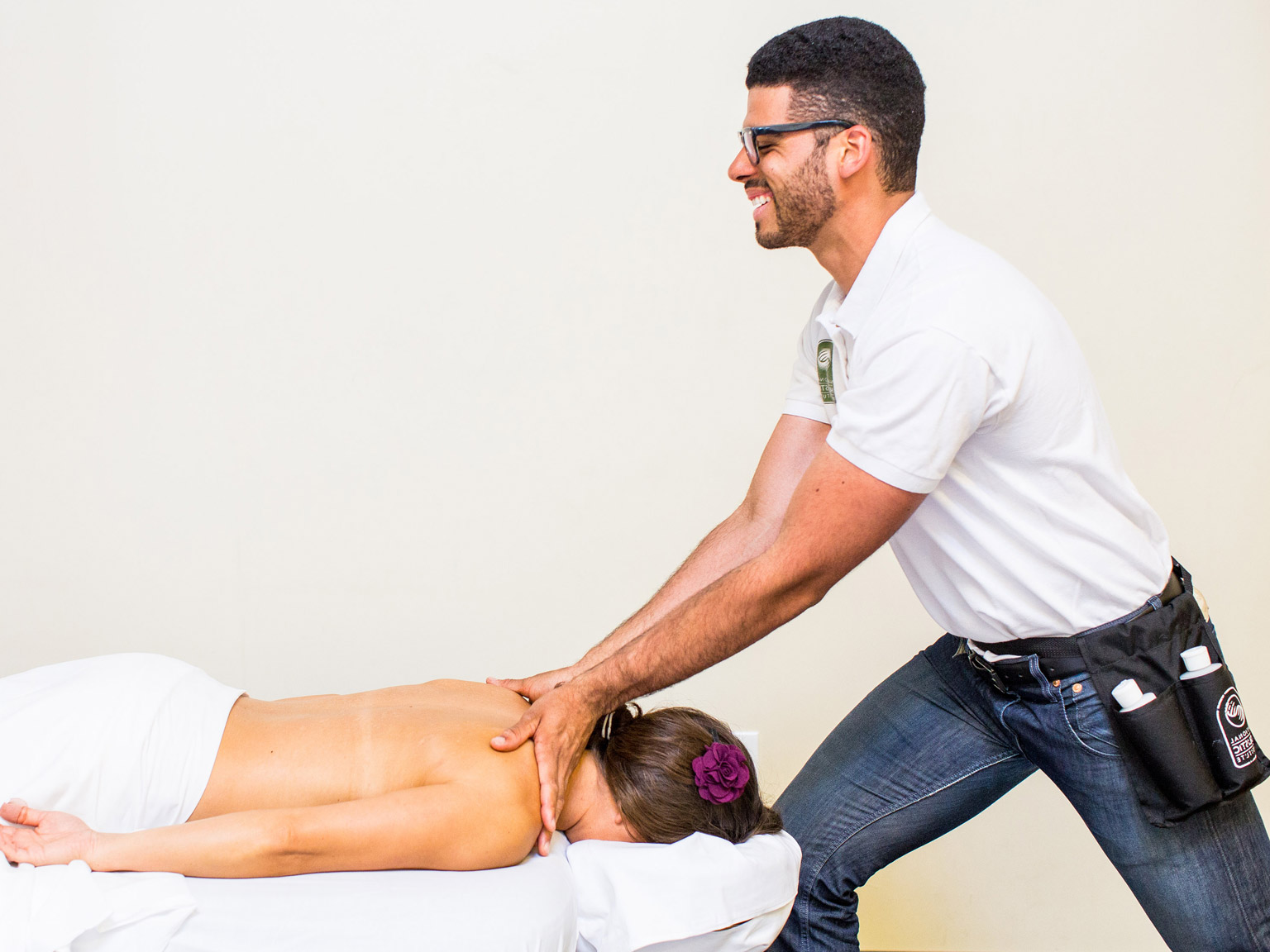 Great Income Potential & Job Outlook

Greater Independence & Control of Your Time

Be your own boss and control your schedule as a private practitioner. Or choose full-time or part-time work in a variety of holistic settings. You are in control!

Rewarding Career

According to the American Massage Therapy Association (AMTA), the most frequent comment that massage therapists make about their occupation is "I feel fortunate to have found work I love!" A career in massage therapy allows you to help people in a meaningful way.

Have Clients that Love You

As a massage therapist, you'll have the ability to boost your clients mood. Studies on massage therapy have found that, on average massage increases levels of serotonin (a neurotransmitter linked to happiness) by 28% and dopamine ( a neurotransmitter involved in motivation and reward) by 31%. Your clients will appreciate the relaxation, pain relief, and your commitment to helping them improve their health.

Exciting Career Options

As a massage therapist you will find career options in a variety of exciting settings and locations. Work with sports teams and help athletes reach their full potential, have your own private practice, or work in a luxurious, five star resort. Below you'll find a list of even more potential environments that you could find work in as a massage therapist.
Athletic
Athletic Teams
Marathons & Sporting Events
Health Clubs & Fitness Centers
Holistic
Wellness Centers
Natural Food & Health Stores
Rehabilitation Centers
Massage Clinics
Professional
Corporate
Hospitals
Medical Offices
Chiropractic
Physical Therapy
Luxury Lifestyle
Spas
Resorts
Cruise Lines
Upscale & Boutique Hotels
Entrepreneurial
Own Your Own Business as a sole practitioner
Provide Off-site Chair Massages at offices, airports, retail locations, public and private events
See Why People Choose Massage Therapy
Did you know that Massage Therapy is a rapidly growing profession?
Click here to check out all the exciting statistics.
Respected & Nationally Accredited Massage Therapy School

National Holistic Institute has been a leader in the massage therapy field since 1979. As the first nationally accredited massage therapy school in California, we are committed to training the best massage therapists in the world while supporting the integrity and positive growth of the massage therapy industry!

Gain Valuable Experience at the Student Clinic

At our Student Clinic you will not only get hands on experience, you will also receive invaluable feedback from your clients so by the time you graduate, you're already an experienced practitioner, ready for a full career in massage therapy.

Exclusive Massage Therapy Focus

Our Massage Therapy Training Program and Advanced Neuromuscular Therapy Program provide the most comprehensive massage therapy training by offering classes in anatomy, physiology, pathology, and bodywork. To ensure you are prepared for a successful career as a massage therapist, we also provide business classes, externships, and a massage therapy clinic on each campus.

High Job Placement Rates

NHI's mission is helping you find work you love. Over 84% of our 2022 graduates are working in the field of massage therapy. At NHI, we focus on our students' careers and provide our alumni with Career Support.

Learning Styles That Work For You

NHI recognizes everyone learns differently. Our massage therapy programs employ multiple methods of teaching , including Audio, Visual and Kinesthetic, to make sure you learn the material you need to be a successful massage therapist.

Financial Plans to Meet Your Needs

Qualify to Take the National Certification Exam

As an NHI graduate you will receive an education that fully prepares and qualifies you to take the national massage certification exam.

NHI Culture

We often hear our students and graduates express that as soon as they stepped through the doors at NHI, that we were the right school for their massage therapy training. In addition to having industry recognized massage therapy training programs, what also makes us unique is our culture. At NHI, we strive to foster a culture and environment where all students and staff feel safe to express, contribute, and learn.
See Why People Choose NHI
We asked our students why they chose NHI. We often hear that they love our caring staff, the NHI Culture and sense of community and the calm and inviting environment that exists at each campus. We take great pride in the care and nurturing we give our students to enhance their personal and professional growth throughout massage therapy careers. We hope you enjoy the video and that you gain some insight into your decision.
We Want to Hear From You!
Fill out the form below and an admissions advisor will contact you shortly to help answer any questions you may have.