Alumni Resources
NHI Graduate Verification
Students & Employers Love Us!
The National Holistic Institute has consistently produced quality massage therapists since the opening of Meridian Day Spa, four years ago. NHI has provided enthusiastic therapists with strong anatomy skills and effective massage techniques. We are also able to retain more therapists from NHI than any other school in Southern California.
The more hours you have working on physical bodies with trained instructors benefits our company because it means less time of in-house training. NHI therapists need less instruction from us and are able to join the more experienced therapists quickly.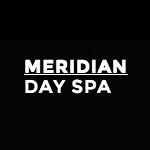 Meridian Day Spa – Studio City – Greg Kim - Owner
Students & Alumni