Campuses
Sacramento Massage Therapy School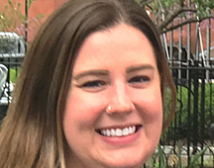 We invite you to join us at our beautiful Sacramento Campus to begin the journey of your dream career and create work that you truly love while becoming a part of our NHI family.
Jackie Short — Campus Manager, NHI Sacramento
Student and Campus Life
The NHI Sacramento massage therapy school campus is located in a quiet and serene professional building with a lovely outdoor courtyard with a beautiful pond, bridge, and ducks. Right across the boulevard is Arden Mall, with dozens of restaurants within walking distance, including Season's 52 and Mikuni's, two of the top-rated restaurants in the city. Point West Café is a convenient stop for a quick bite in the building, and there is a Starbucks nearby as well.
Sacramento is the capital of California and is also affectionately known as the "River City." The Sacramento River is the largest river in the state at 445 miles long, and over twenty miles of river parkway for joggers and cyclists. The American River is known for its rafting, boating and kayaking. Where the Sacramento joins the San Joaquin River it spreads over a vast area known as the Sacramento Delta which becomes a network of waterways popular for boaters and fishermen.
Average temperatures for Sacramento range from the low 40's to the upper 90's. Sacramento's summers are sunny and hot, perfect for the many local river spots.
Points of Interest in Sacramento
Choose from more than twenty museums, including the California State Railroad Museum, Crocker Art Museum, and State Capital Museum
Visit the animals at the Sacramento Zoo
Stroll through the Old Sacramento Riverside neighborhood for popular dining, sightseeing, shopping and entertainment options
See the famous Tower Bridge and Guy A. West Memorial, a pedestrian and cyclists' bridge
Just two hours away is Lake Tahoe and Reno, Nevada for summer and winter fun, and an hour and a half away from the San Francisco Bay Area
Sacramento is home to the Sacramento Kings, The Sacramento Republic Soccer Team, and the Sacramento River Cats, a minor league baseball team
Free Upcoming Events
Sacramento Massage Therapy School Campus