Studio City | Los Angeles
Contact & Directions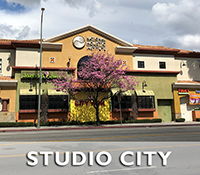 The NHI Studio City | Los Angeles campus is in the Ralph's shopping center at Ventura & Vineland and can be accessed conveniently by car or metro.
We're an easy ten-minute walk from the Universal City Metro Red Line station. (Directions)
There is a parking lot with plenty of space for students and visitors. Parking is free, plentiful, and underground so your car stays cool.
The NHI Studio City | Los Angeles massage therapy school serves the entire LA area including Burbank, Glendale, Long Beach, Santa Monica, West Hollywood and Pasadena.