Campuses
Emeryville Massage Therapy School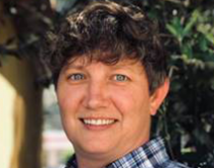 Welcome to National Holistic Institute in Emeryville, California! What we share here at NHI is so much more than the practice of massage therapy. It's really about discovering the potential you have within you and learning to share that in the unique way that only you can do. I feel blessed to love what I do and truly believe that we are changing the world one massage, and one massage therapist, at a time
Emily Cooper — Campus Manager, NHI Emeryville
Student and Campus Life
NHI Emeryville is the flagship campus, located in a quaint neighborhood filled with businesses and homes, old warehouses converted into lofts and offices, lots of quality restaurants and cafes, beautiful parks on nearly every block, and a community garden just across the street from our main entrance.
During lunch time, food trucks line the street at a grassy park just one block away, and a few sometimes even come right to campus.
We are located just minutes away from San Francisco. Temperatures generally range from 40-60 degrees Fahrenheit in the winter, and 60-90 degrees Fahrenheit in the summer.
Students in the massage training program at NHI Emeryville are able to participate in and attend many events held on and off campus, including: Advanced Program Sampler classes; expert panels featuring massage industry professionals; performing massage at marathons and other sports events with the NHI Sports Massage Team; grad & alumni nights; hiring events with employers like Burke Williams and Massage Envy; and many more.
If you're interested in learning more about the NHI Emeryville massage therapy school and what it's like to be a student here, contact an Admissions Advisor to schedule a tour.
Places of Interest in the SF Bay Area
Explore popular North Beach, Chinatown, Golden Gate Park, Pier 39 and Fisherman's Wharf, all within the 7-mile by 7-mile square city of San Francisco
Visit the amusement and water parks, including California's Great America, Raging Waters, and Six Flags Discovery Kingdom
Tour historical sites such as Eugene O'Neill's Tao House, the Winchester Mystery House, Alcatraz, Muir Woods, the Golden Gate Bridge, and the U.S.S. Hornet
Experience the rich and culturally-diverse museums in the Bay Area with options like the deYoung, Exploratorium, MoMa, Yerba Buena Center for the Arts, MoAD, and many more
Catch a foul ball at a San Francisco Giants or Oakland Athletics game; tailgate at a San Francisco 49ers and Oakland Raiders football game; watch a San Jose Sharks game come to blows on the ice; await an exciting three-point basket at a Golden State Warriors game; and prepare for World Cup fever at a San Jose Earthquakes game.
Check out the vast Bay Area music scene ranging from famous rock venues like The Fillmore in San Francisco, Berkeley's Greek Theatre and The Fox Theatre in Oakland, to world-class opera at the War Memorial Opera House and classical compositions performed by the San Francisco Symphony at Davies Symphony Hall.
Go wine tasting and enjoy some fine dining in the world-famous Napa and Sonoma Valleys.
Take a little road trip to the rugged beaches and coastal cities of Santa Cruz, Pescadero, Carmel, Mendocino, Monterey and Big Sur
Free upcoming events
Emeryville Massage Therapy School Campus